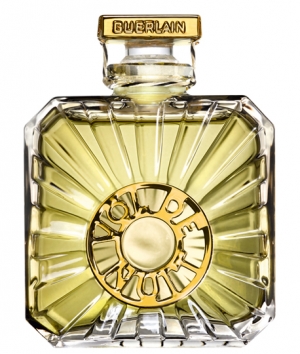 Thanks to the generosity of Cymbaline, I have a sample of Guerlain Vol de Nuit in extrait. I tried it for the first time yesterday. Like a lot of the older Guerlains, I find it has a very vintage feel, for want of a better word.
Vol de Nuit has been described as a very green fragrance that becomes quite sweet and powdery. In the formulation that I have (dabbed from a vial) the greenness does not really come to the fore. The opening is fairly muted, with a slight leatheriness that reminds me fleetingly of Habit Rouge. As the fragrance develops, it does become powdery, but not overwhelmingly so and while I can detect some vanillic Guerlinade, it is not cloyingly sweet by any stretch.
It's only my first encounter, but there is an understated elegance about Vol de Nuit that does hearken back to earlier times and I can certainly see this growing on me with subsequent tries. I'm not convinced I like Vol de Nuit as much as L'Heure Bleu and Mitsouko, but it is still lovely.