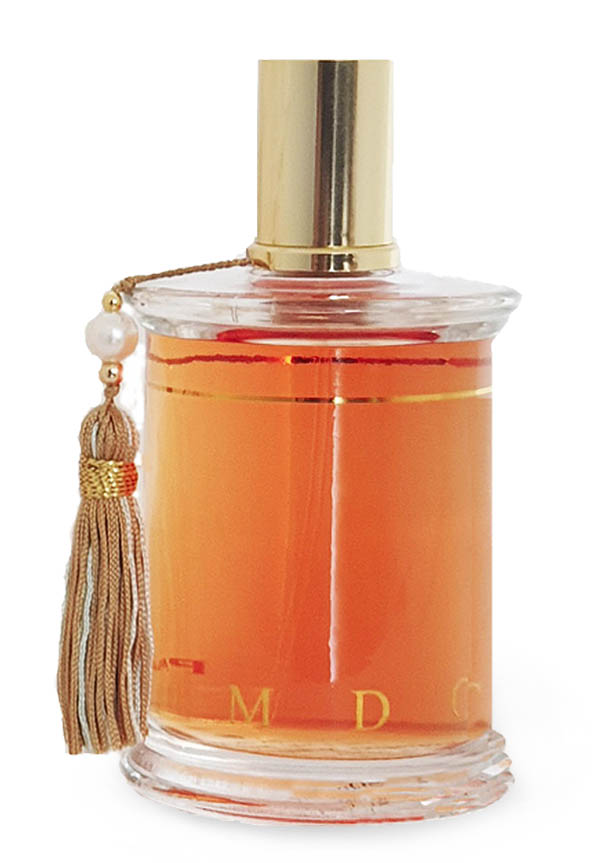 Enlevement au Serail was created by Francis Kurkdjian, originally called FK3. The notes include bergamot, mandarin, ylang-ylang, jasmine sambac, tuberose, rose, wallflower, patchouli, sandalwood, vanilla and vetiver.
This is a perfume that got me thinking. It is cerebral and hard to describe. Even as I write this I can't quite get my head around it. Styled as a chypre, not my favourite genre, it starts out very feminine and immediately follows what to my nose is a classic chypre structure. The opening is very aldehydic, with florals and a delicate peachiness that recalls Mitsouko. It's not as dark, and a bit sweeter, lacking that 'biscuit' like accord I find in the Guerlain. It's certainly nice, although I do find it on the more feminine side of what I prefer to wear.
As the opening fades, I was startled by a tuberose note that comes to the fore. At this stage I had no idea what the perfume notes were and I wondered if I was dreaming. It seemed a most unlikely note, in context. The heart is possibly my favourite phase. The green-tinged peachiness is joined by a tempering oakmoss note, slightly dusty, while the tuberose adds a creamy warmth that is quite compelling. At this point it departs in style from Mitsouko as the tuberose strengthens. However, the oakmoss never allows the tuberose to becoming overbearing, as it often can, and this perfume doesn't stray into excessive tropical territory. Having said that, there is quite a lush feel to Enlevement au Serail and despite quite liking aspects of it, it is possibly too feminine for me and I feel a bit uncomfortable wearing it.
It's quite a weird perfume. I wasn't expecting to find tuberose lurking in what starts as old-school chypre. It is, as I stated earlier, quite cerebral and sophisticated and very challenging. I like it and dislike it at the same time, if that can make any sense at all. On the right skin and on the right person, I can see Enlevement au Serail just singing, and it is testament to Kurkdjian's brilliance that he can create a perfume that is at once both very old-school in feel, yet also bang up-to-date, with a sly little twist in the middle. Overall, I admire the perfume, but couldn't see myself wearing this, but if you are a fan of chypres and looking for something a little different, do sample it.
Image credit - luckscent.com