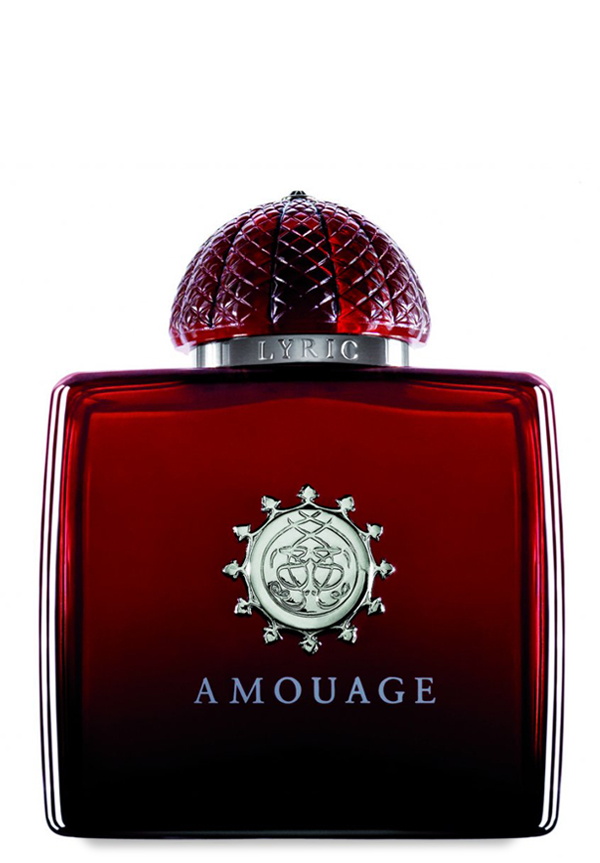 Seeing that I'm in an Amouage frame of mind, I thought I'd put together some thoughts on Lyric Woman and Lyric Man, two excellent fragrances from Amouage. I find the whole Man and Woman thing quite interesting. In the case of Lyric and Epic, both the masculine and feminine versions do have some similarities. For example, Lyric is mostly about rose, while Epic is about tea and oud. Earlier fragrances exhibit less of this cohesiveness. A classic example would be Jubilation 25 and XXV. The feminine perfume is mostly a gorgeous chypre underpinned by incense, while the men's is a fruity, spicy, woody, incense-y middle eastern delight, one of my absolute favourites in the line. Getting back to Lyric, I originally sampled the men's version a couple of years ago and loved it off the bat. It was pungent, full of incense and rose, and surprisingly floral. I hadn't smelled anything like it before. The notes include bergamot, lime, rose, angelica, orange blossom, galbanum, ginger, nutmeg, saffron, pine, sandalwood, vanilla, musk and frankincense. I still like Lyric Man, but it is an absolute powerhouse of a scent on me. It literally lasts all day and survives a thorough shower. It's no shrinking violet and if over-applied, can be very screechy and over the top. Although I love the concept of Lyric Man, the opening especially can be a bit overbearing, and the use of incense here is the most powerful and pungent I have found of all the Amouage fragrances, which is saying a lot.
Lyric Woman, pictured top left, was a much later sample and it blew me away. I would say that it is possibly my favourite of the whole line, ignoring gender. While the men's version shouts and struts its way around, Lyric Woman is understated, smooth, jammy, creamy and oozes sophistication. But don't be fooled. There is a slinky and somewhat sly facet to Lyric Woman, perhaps not that surprising. After all, most roses have thorns, and this one has enough going on to suggest some femme fatale beneath the sweet exterior. The notes include bergamot, cardamom, cinnamon, ginger, rose, angelica, jasmine, ylang-ylang, orris, geranium, oakmoss, musk, patchouli, vetiver, sandalwood, vanilla, tonka and frankincense. The strange thing for me is that going from the notes, the ladies' version seems to contain every note known to pefumery, while the mens', while not exactly short of notes, is a bit less busy. Yet in reality, Lyric Man has far more going on on my skin, with a lot of competing notes, while Lyric Woman, to me, is mostly about a jammy sweet rose, light incense, creamy sandalwood and spice, but quite simple in development. However, I'm not for one second suggesting that Lyric Woman is inferior or actually simple. In fact, it is the harmony and interaction of its notes wherein which lies its beauty. Lyric Man, as good as it is, strikes me a bit as trying too hard, and is ever so slightly clumsy. I love the use of rose in Lyric Woman. It is a sweet, jammy, slightly earthy rose, yet never becomes cloying or like potpourri. It stays quite true to the smell of rose, but has a slight dirtiness to it that is intriguing. Although by no means the same, it shares some characteristic with Kingdom, by Alexander Mcqueen, in that it is suggestive of sexuality, without actually blatantly flirting it. Some would disagree on Kingdom - I know many find it skanky.
Although Lyric Woman is undeniably feminine in some ways, I have no trouble wearing it and I think it performs well on my skin. It is one of the most interesting perfumes in my collection and if ever I was going to go for full bottle purchases from the Amouage line, I think Lyric Woman and Jubilation XXV would top my list. If you haven't tried Lyric before, I would urge you to give it a go. I don't think you will be disappointed.
Image credit - luckyscent.com