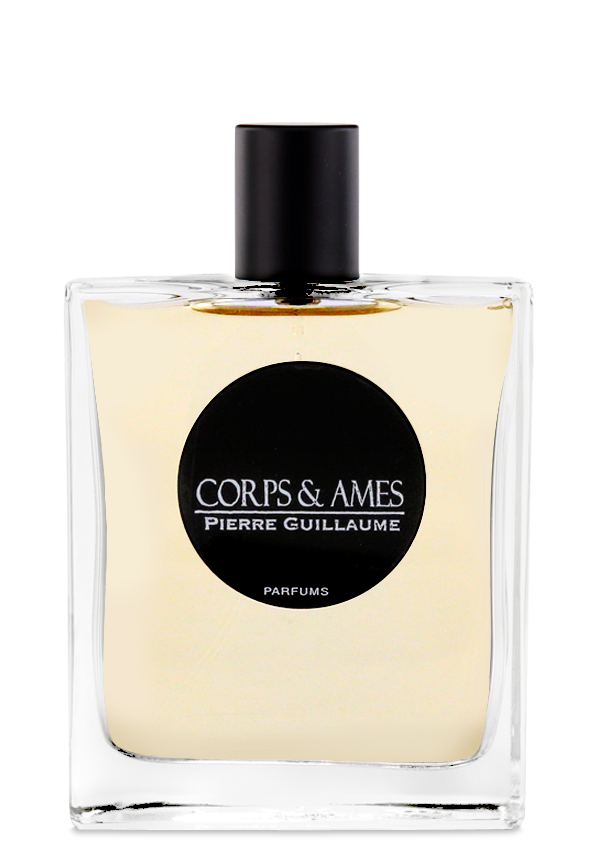 Although I quite admire chypre-style perfumes, I am not an out-and-out fan. I know and appreciate the history of chypres, but for some reason they just aren't really me. Having said that, I love Mitsouko, and Chanel No 19 is a crackerjack of a fragrance. Corps et Ames is styled as a more masculine chypre and to me opens quite aldehydic and strong, with a definite green, sappy kick. I'd say it was more feminine than not, in this early phase. As the top notes fade, it dries out, staying fairly green with a hint of pepper and what I perceive as citrus. It just goes to show that my nose does not always detect notes accurately. The listed notes include bourbon geranium, immortelle flowers, melati wood, leather and sandalwood. I have to be honest and say that I do not detect geranium, while leather completely escapes me. I don't know what Melati Wood smells like and at the time I wrote that I could smell lavender! Perhaps that is geranium. As for immortelle flower, does it smell like immortelle as in 'a curry, maple syrup note'? If so, again, I can't detect anything remotely like this.
The heart of the fragrance is far less feminine and wears quite unisex. I wouldn't say it is overtly masculine, not that it matters. It reminds me ever so slightly at this point of another Parfumerie Generale perfume, Papyrus de Ciane. It is slightly mossy and green, with a hint of citrus and flowers. It is very definitely a chypre, but not in the style of Mitsouko for example. As the fragrance progresses further, I really like a slightly incense-y, peppery note that wells up, just giving it a bit of an edge and focus. I really like this. I wonder if this is perhaps the leather listed in the notes, although it doesn't strike me as particularly leathery?
Overall I would say that I like Corps et Ames, but I'm not bowled over. Perhaps I need to give it more time, but again, perhaps its just that chypres aren't entirely me. I think a lot of people would like this and I'd certainly say give it a try, but I think there are better fragrances in the Parfumerie Generale line.
Image credit - luckyscent.com