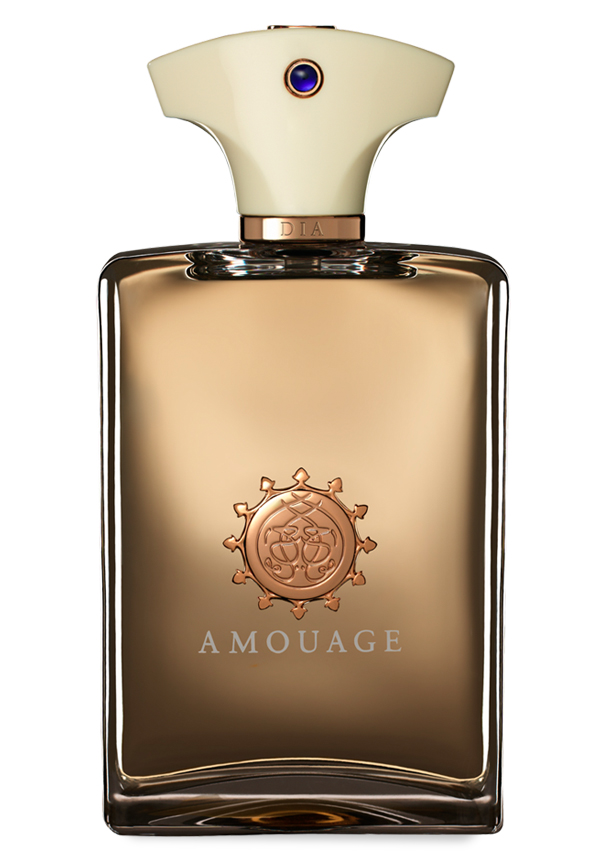 It's been a while since I last wrote about an Amouage perfume. Readers of this blog will be well aware of my love affair with Amouage, although I have to say that recent releases have left me rather less inspired. Dia was one of the first perfumes I tried from the line and I love it still to this day.
I wouldn't say that Dia is incredibly innovative. It smells very masculine, although with that trademark Amouage use of lots of floral notes it is by no means run-of-the-mill. Above all, Dia smells to me of high quality ingredients, masterfully blended. It really does speak of class. Dia opens fairly gently, with citrus notes that are very quickly joined by herbs and cardamom. As I also said, there are some heft floral notes too. I detected mainly ylang-ylang and rose, although the list of notes mention peony, ylang-ylang and plum blossom. The heart is where Dia really sings, as the vetivier and patchouli come to the fore and a more structured chypre accord becomes recognisable. It smells slightly mossy, refined, sophisticated and, quite frankly, stunning. I also detected a slight creaminess, which I thought was sandalwood, and a hint of leather. Again, the notes do mention leather, but palisander rather than sandalwood.
In the dry down the vetiver becomes the most prominent note to me and Dia becomes woodier and more masculine in feel. The patchouli lends a slight earthiness that probably counter-balances the florals.
The notes are cistus, bigarade, cardamom, frankincense, labdanum, peony, ylang-ylang, orris, plum blossom, vetiver, leather, patchouli, amber and palisander. I have to admit that overall Dia is so well blended that I don't smell half these notes, although I would suspect that the whole in this case is greater than the sum of its parts.
I know this is a slightly technical review, with lots of notes and quite a lot of complicated development, but don't let that put you off. Dia is a lovely perfume well worth looking out for. At least sample it. It is quite masculine, but the slightly mossy, floral chypre feel to it would make it, I suspect, a little easier for a woman to try.