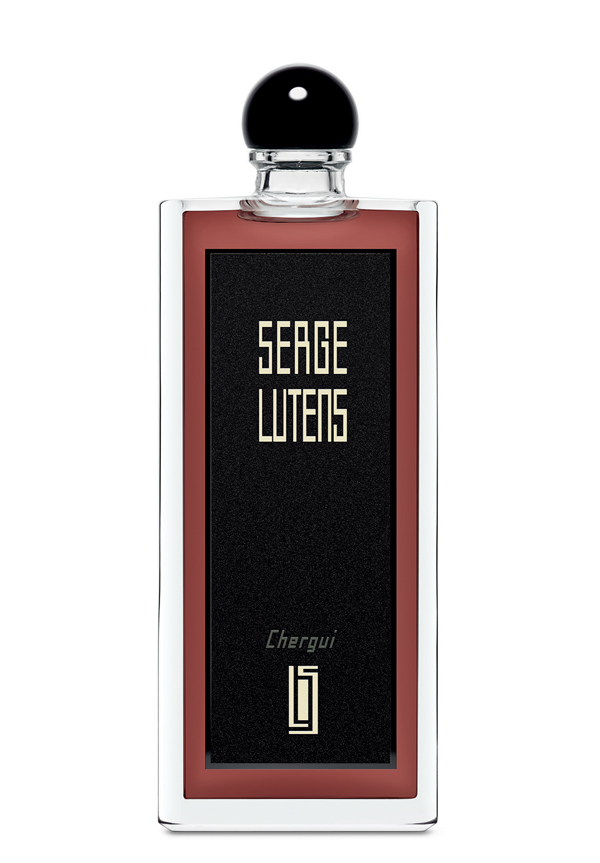 Serge Lutens Chergui is a big, bold spicy tobacco fragrance in classic Lutens oriental style.
The fragrance features tobacco leaf, honey, iris, sandalwood, amber, musk, incense, rose and hay, according to Fragrantica.
While I generally enjoy Chergui, I do find that I need to be in a certain mood to enjoy it, and preferably in cooler weather please. As with quite a few other tobacco fragrances, particularly the sweeter ones, it can become very cloying in warmer weather, I find.
Whilst tobacco is very prominent in Chergui, what I do enjoy is the use of a hay note, which goes very well with tobacco and sandalwood. Chergui is a sweet fragrance, but as with most Lutens perfumes, I find it is balanced enough by other notes, such as iris and incense, and given a bit of a lift with the rose. Chergui smells quite thick and syrupy, and is quite spicy to my nose, although I can't find anything in the list of notes to suggest what spice I am smelling. I know that one cannot always use the colour of a perfume as a guide, but in this case what I smell really looks like what I see in the bottle, with that dark brown, fragrant looking juice.
Chergui is a very popular perfume, judging by the many reviews out there. However I suspect that it can be a bit of a love-it-or-hate-it fragrance, but try it for yourself, and see.