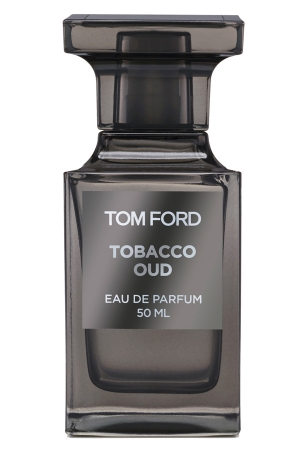 When I started this series on tobacco perfumes, Tom Ford's Tobacco Oud wasn't even on my radar. The only reason I have included it (other than the fact I really like it) is because it is fresh in my memory and immediate.
The interesting thing for me is that to my nose Tobacco Oud is not really very much about tobacco or oud. Persolaise alluded to it in a recent post, and he was spot on in saying that it is has a lot in common with the also fairly recent Sahara Noir (I am paraphrasing).
Therefore, I think Tobacco Oud is more about incense and labdanum, at least in the opening, heart and into the early dry down. Mixed in with these notes are hints of tobacco, amber, a light smokiness and woods. It smells fantastic.
Where's the oud, you ask? Well, a more sophisticated or trained nose might detect this clearly, for all I know, but in my opinion it is evident for all of two minutes or so, when it manifests itself in a glorious, skanky barnyard smell, suffused with a slightly sweet wood accord, before the incense seeps in and it changes direction. I really loved this opening on first application. On subsequent wearing I didn't pick it up as much, so perhaps it is dependent on skin chemistry, weather, mood and who knows what else.
It was only in the late dry down that tobacco became more of a feature note, albeit fairly subtle.
In summary, I think Tobacco Oud is a fantastic fragrance and well worth sampling, particularly if you like incense. In case you're wondering, I didn't think it is anything like the original Oud Wood.