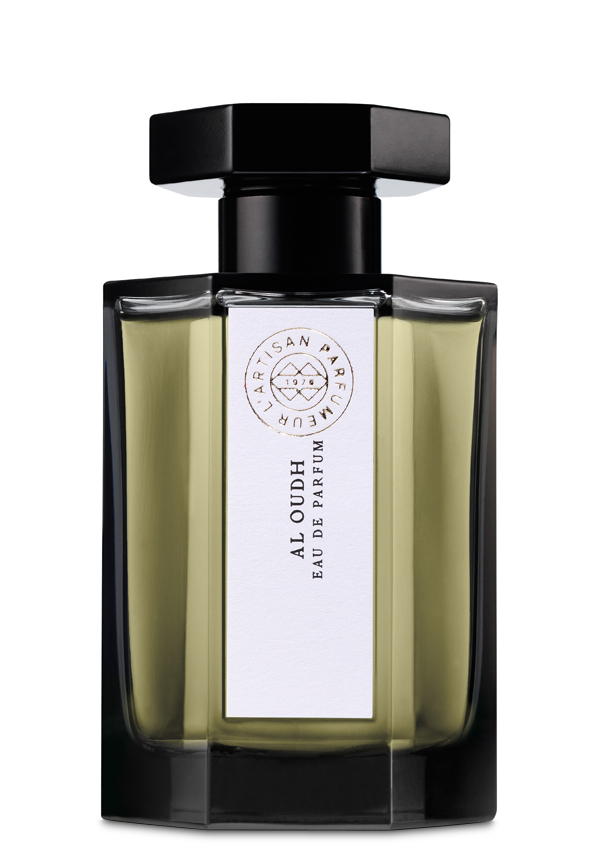 I've had a sample of Al Oudh since it first came out sometime towards the end of last year. I'm surprised I haven't written about it before. I do enjoy it a lot, although I realise it's one of those fragrances that seems to divide opinion. The dividing line appears to be around one's tolerance for cumin. Now a lot has been written about cumin in perfumery. Some find it smells like body odour, stinky armpits, you name it; others simply associate it mostly with Indian food and spices. I tend to fall into the later category and therefore Al Oudh is not a fragrance that repels me, thankfully.
Al Oudh opens with an intense fruity-sweet note. It's not garish though, reminding me more of the oriental style of Lutens. This fades quickly to reveal a much dryer oud and saffron accord, quite spicy. A lot of people struggle to detect an oud note, and I must admit that on some days I do while on others I don't. When I do, the oud is not medical and sharp like one often encounters with Montale, but rather it is earthy and dank, like Le Labo's Oud 39 for example. Shortly thereafter a deep and rich rose enters the fray, joined by quite a lot of cumin. The rose is quite sweet and intense, and as I've often said before, like with a lot of good perfumes this is balanced by something much spicier and dry, namely the cumin. I'm not sure if it is the rose, but the sweetness is surprisingly fruity, like the smell of dates, lending a westernised idea of a middle-eastern concept. As the fragrance develops, the heart continues in much the same vein, but I detect an incense note as well, at which point I am reminded of a less austere, more complex Timbuktu. It's no coincidence that both were created by Bertrand Duchaufour, an incense master.
The base of Al Oudh is still mostly about rose, spices, incense and softer woods, but what I like is a slightly dirty note that lurks just beneath the surface. It's a bit earthy and slightly animalic and I wonder if there is a civet note that causes this. I must admit that Al Oudh is a bit temperamental on me. I first wore it in the dead of winter and in the cold the rose was a bit thin and the earthier animalic notes never quite revealed themselves. On this sort of day Al Oudh plays out quite a lot like Timbuktu, I think. In the warmer months the rose and cumin were much 'fuller' and more pronounced, and those more elusive base notes really came to the fore.
I really like and admire Al Oudh. I think along with Timbuktu it is possibly my favourite in the L'Artisan line and a very good example of showcasing the skills of Bertrand Duchaufour. Definitely one to sample if you like rose, cumin, oud and woods.
Image credit - Luckyscent.com